Accounting Program
Program DescriptionACC offers an Associate in Applied Science (AAS) Degree in Accounting that prepares you for employment as an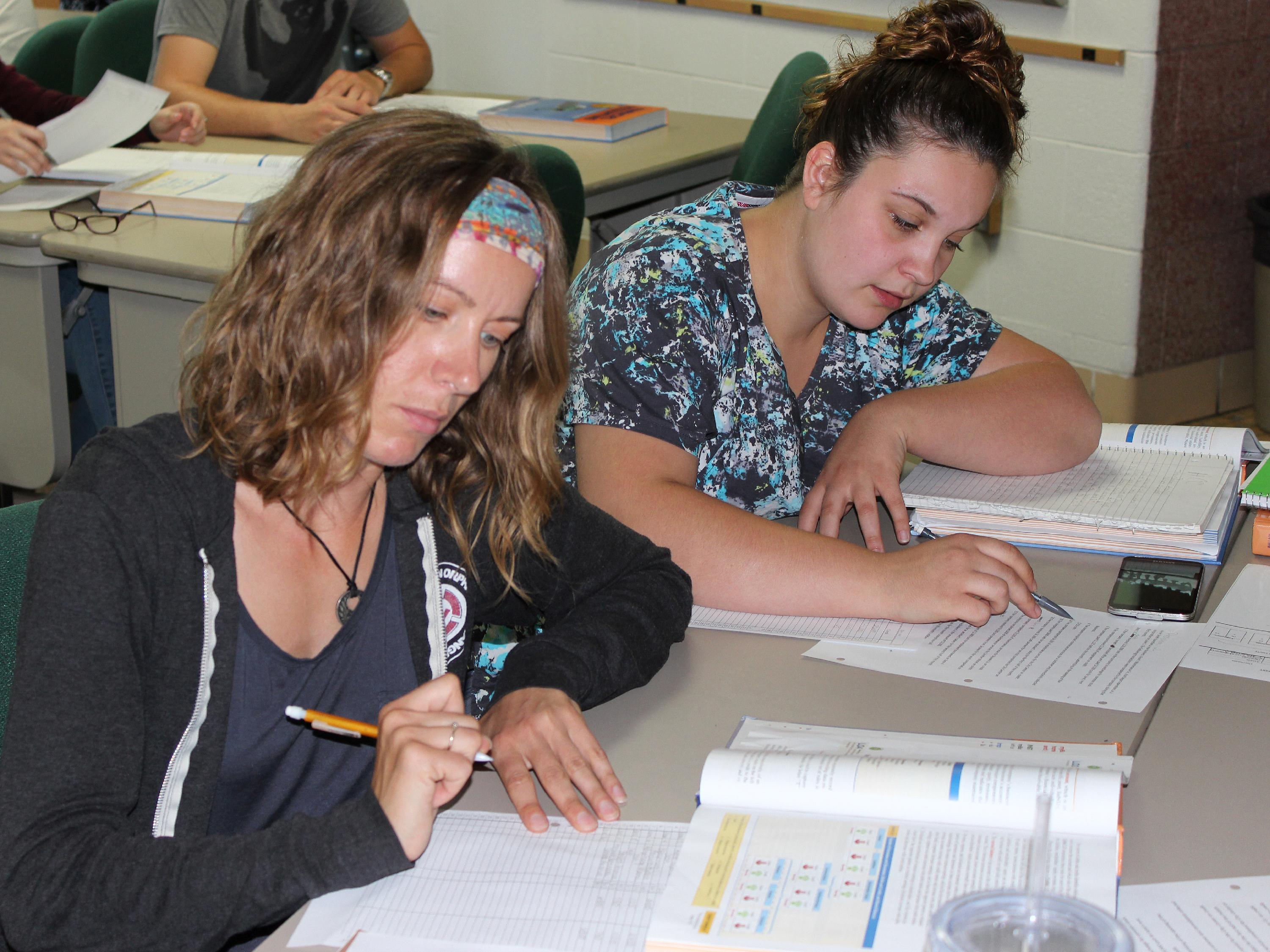 accountant or other related positions in business and industry.
Successful completion of this program equips you with the skills and knowledge to:
Perform general accounting and record-keeping duties
Perform financial and managerial accounting
Engage in corporate and manufacturing accounting routines
The AAS degree program requires 63-66 credit hours and will take two years if attending full time, longer if you are
a part-time student. In addition to completing specific accounting course work, you'll also build a solid foundation in areas like business principles, computer application systems, economics, and communications.
An AAS Degree in Accounting prepares students to transfer to a four-year institution to continue their education. Most accountants or auditors are required to have at least a bachelor's degree in accounting or a related field. Some states also require certification or licensure in some accounting fields. There are a number of national and state certification and licensing examinations that are offered each year to graduates of accredited programs.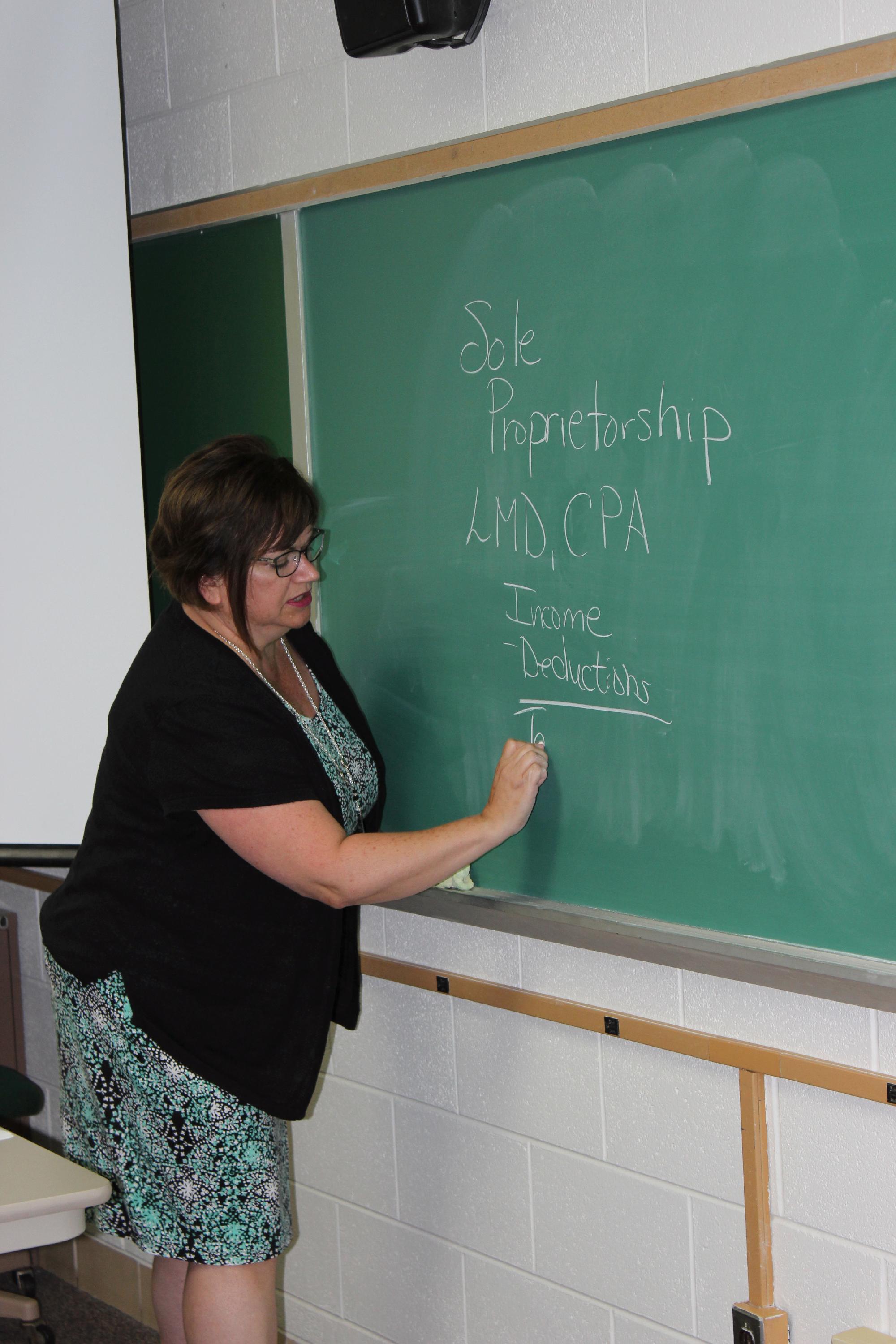 PreparationStrong mathematical skills are important for success in this program. Before starting any program at ACC, a student's academic background, assessment scores, or testing results are reviewed to determine the right courses to take. Review classes are also available to prepare students to meet the academic requirements of these programs. Students are strongly urged to meet with their academic advisors to determine the best pathway towards successful academic and career goal completion.
Special OpportunitiesAn articulation agreement with Lake Superior State University allows you to transfer 92-semester credits from ACC toward your Bachelor of Science degree in Accounting. You must then earn 36-semester credits from LSSU in Sault Ste. Marie to complete your B.S. degree. ACC students can also earn a Bachelor of Business of Administration degree in Accounting through Northwood University and the Madeline Briggs University Center. This is a degree completion program, meaning that all of the courses required for your degree are offered right here in Alpena! Course work consists of a combination of courses from ACC and Northwood. It is extremely important that you work with both your ACC and Northwood academic advisors for help planning your bachelor's program.
Career OptionsThere are four major areas of accounting: public accounting; management, or corporate, accounting; not for- profit accounting; and internal auditing. Your basic job responsibilities in any of these fields are to prepare, analyze, and verify financial documents in order to provide information to your client.
Your job as a public accountant is to perform a broad range of accounting, auditing, tax, and consulting activities for a diverse clientele. As a management accountant, you record and analyze the financial information of the specific company for which you work. As a not-for-profit accountant, you maintain and examine the records of charitable organizations, educational institutions, hospitals, or government agencies, and as an internal auditor, you are responsible for verifying the accuracy of your organization's records and check for mismanagement, waste, or fraud.
Employment of accountants and auditors is expected to grow 6%, as fast as the average for all occupations through the year 2031. Your average salary depends on the size, type, and location of your employer, as well as your skill and experience level. Median hourly wages of accountants and auditors were $37.14 in 2023.
Contact the AdvisorMatthew Mertz
989.358.7210
mertzm@alpenacc.edu