This could be your office.
Let Alpena Community College start you on the path to an exciting career on or near the water.

Through our partnerships with leading organizations in the field such as Thunder Bay National Marine Sanctuary, the Marine Advance Technology Education (MATE) Center, and numerous other organizations, ACC continues to develop and offer unique courses related to working on or near the water. Our specialized courses teach you the tools used in the maritime field, start you on an educational pathway, and guide you to a seagoing or shoreside career.
Located on the shores of Lake Huron's waterways, Alpena's port features commercial fishing, bulk freighters, and research vessels. Steeped in maritime history, Alpena is home to the headquarters of the Thunder Bay National Marine Sanctuary which preserves this rich history. Researchers and divers from around the world visit our community each year to view the hundreds of shipwrecks scattered throughout the bay.
Specialty Courses
Set yourself apart and add to your skills by taking a specialized course. Many of these courses also have a field study component, allowing you to showcase your own interests and skills with real-life projects.

Underwater courses
Introduction to Underwater Robotics
Open Water Diving
Unmanned Remote Robotics courses
UAS Pilot Exam preparation
UAS Operations & Safety
UAS Payload and Processing
Introduction to Underwater Robotics
Geographic Information Systems courses
Introduction to GIS
Advanced GIS
Archaeology courses
Archaeology
Underwater Archaeology
Underwater Archaeology & Maritime History
Educational Pathways
Explore the many different career options available to you. We have several pathways available to the following careers:
Marine Technology
Maritime Archaeology
Fish & Wildlife
Let Alpena Community College get you started on a pathway to a number of exciting careers that will have you working on or near the water.
Marine Technology
Marine Technology is a career working with the latest technology to collect information, study our world, mapping the depths below, and performing work under the waves. Marine technology is different than Maritime careers in that the work performed is not essential to the operation of the vessel or ship but, often for the needs of science or industry. These careers often involve underwater technology including underwater mapping and imaging, the maintenance, repair, and operations of underwater robots, known to the industry as Remotely Operated Vehicles (ROVs).
Education Pathway
Alpena Community College can get you started on this career path through an AAS in Industrial Technology concentrating in Unmanned Remote Robotics and our partnership with Northwestern Michigan College and their Bachelor Of Science - Marine Technology.
Maritime Archaeology
Maritime Archaeology is a career devoted to uncovering and interrupting the past through research, science, and discovery evidence lying below our waters.
Education Pathway
Alpena Community College can get you started on this career path through an AA in Anthropology. With this degree, you can transfer to a University for a Bachelor's in Archaeology to get you on a path for your Master's in Maritime Archaeology from programs such as East Carolina University's Maritime Studies.
Fish and Wildlife
Fish and Wildlife is a career working as a biologist to study, maintain, restore, or performing similar work related to our native species of plant and animal life. These careers can include working on the water and using some of the latest technologies. For those specializing in fisheries, this often involves using underwater mapping and imaging, operations of underwater robots, known as Remotely Operated Vehicles (ROVs), and operating aerial robots commonly known as drones.

Alpena Community College Students surveying artificial fish habitats for a class project. The manufacturer of the ROV (Outland Technology) liked the student project so much that they put together this short video.
Education Pathway
Alpena Community College can get you started on this career path through an AS in Pre-Fisheries and Wildlife Management. From there, you can then transfer to a University for a Bachelor's degree in programs such as the BS Fisheries & Wildlife Management offered at Lake Superior State University.
Additional Career Opportunities
Marine Construction
Marine construction focuses on structures built along or in the water. Bulkheads, seawalls, retaining walls, and revetments help prevent damage to the property located near the water.

Maritime Ship Operation
These careers are typically in relation to the operation and maintenance of ship operations. Enter this career through a formal education at a certified Maritime Academy or work up through the ranks by starting as an unlicensed Seamen.

U.S. Coast Guard
With a host of diverse and challenging opportunities that span a broad scope of interests, backgrounds, and skillsets - ranging from law enforcement officers all the way to executive chefs, the U.S. Coast Guard offers the ultimate career opportunities for working on the water. Additionally, the Coast Guard Reserves offers part-time or volunteer work with many benefits.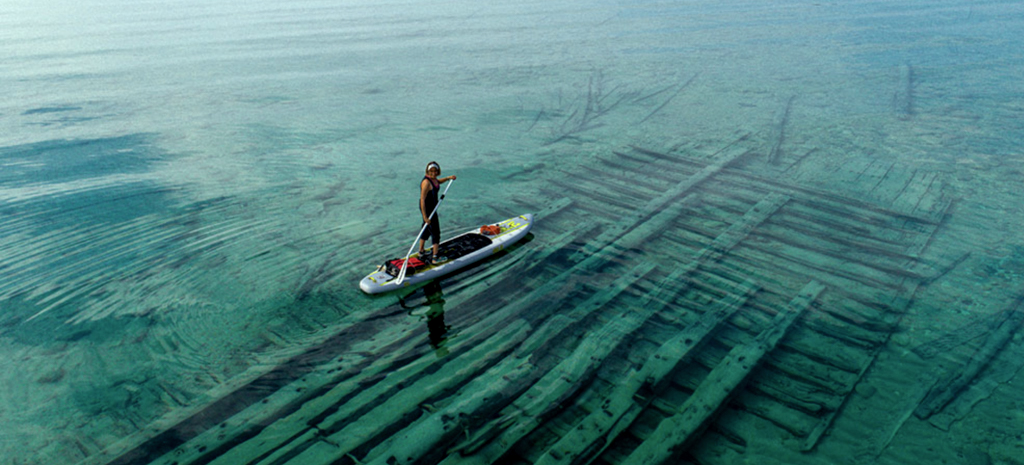 Photo by Photic.Zone/Bryan Dort
Helpful Links
Great Lakes Maritime Academy - Located in Traverse City, Michigan
Interlake Steamship Company - The largest privately held U.S. flag fleet on the Great Lakes, has career opportunities as an unlicensed seaman.
Keystone Shipping Company - A large fleet operator on the Great Lakes, offers a variety of career options.
Help in applying for Merchant Marine Credential (MMC)
US Coast Guard Merchant Marine Credential
Sea K's Maritime Licensing Service
Career Resources
Marine Technology Society - Career Center
oceaneering.com/careers
oceancareers.com
mtsociety.org
Proud Partners



Alpena Community College is proud to partner with the Thunder Bay National Marine Sanctuary and MATE (Marine Advanced Technology Education Center).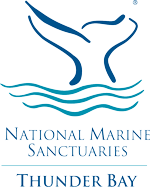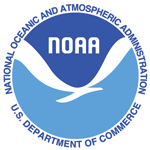 TAACCCT Grant
This project was funded (in part, as applicable) by a grant under the Trade Adjustment Assistance Community College and Career Training Grant, as implemented by the U.S. Department of Labor's Employment and Training Administration.
About the Program Advisor
David Cummins has a Bachelor of Science in Mechanical Engineering Technology and a Masters of Arts in Industrial Management. He has over 13 years of industrial experience including, management, design, 3D modeling, and PC-based data acquisition and control. He has assisted several inventors in the development of their products to obtain patents and the design of industrial components for use offshore. David has worked with Robert Ballard (the man who found the RMS Titanic) aboard the Exploration Vessel the Nautilus, Dr. John O'Shea (Professor of Anthropology and Curator at the University of Michigan), the Noble Odyssey Foundation, the Ocean Exploration Trust, the Thunder Bay National Marine Sanctuary, and numeric other researchers.
Contact the InstructorDavid Cummins
989.358.7224
cumminsd@alpenacc.edu