Social Sciences
Social science can help us understand ourselves and the world around us. Social scientists are involved with solving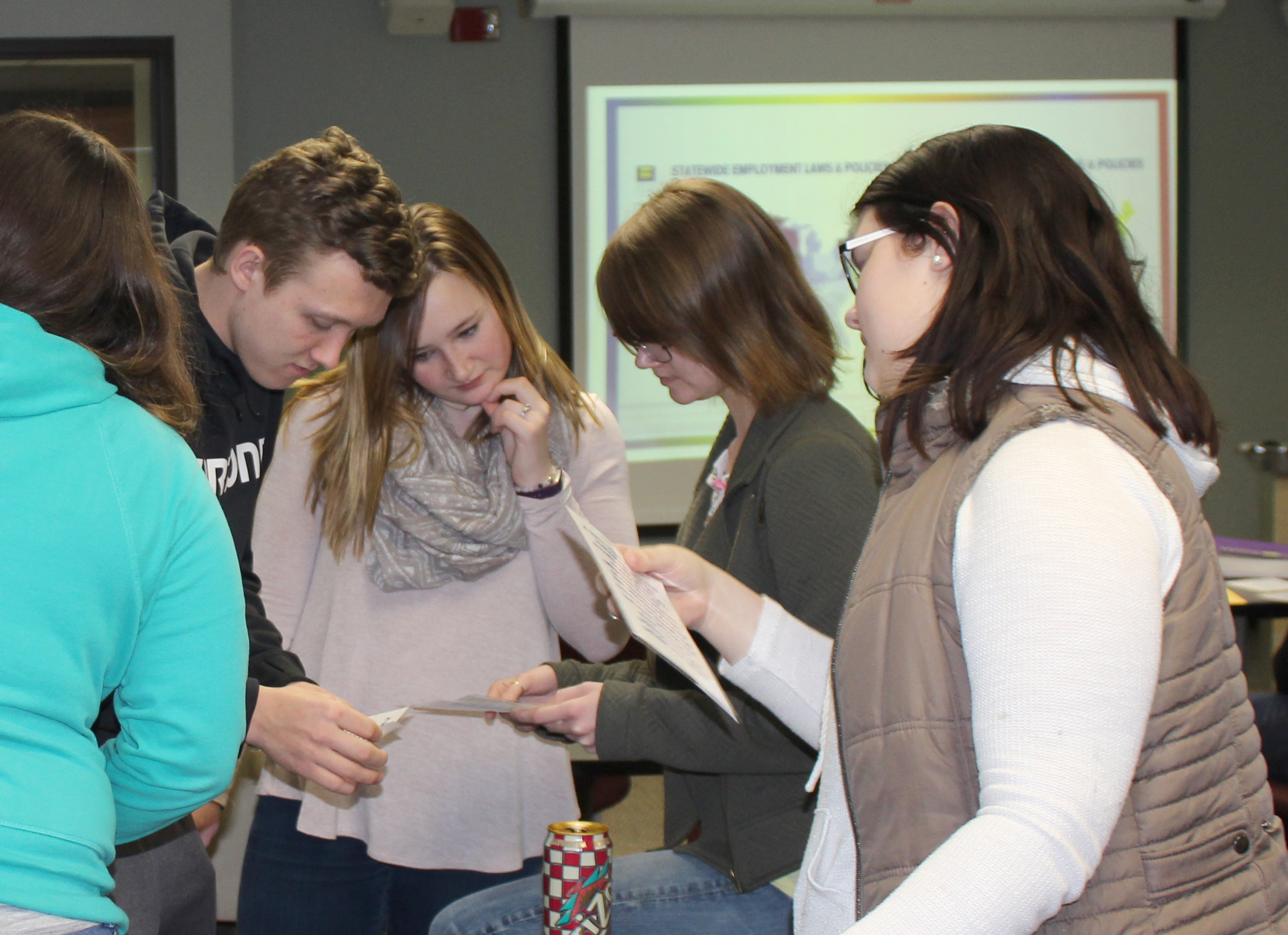 many of the world's biggest issues, including:
• Violent crime
• Alternative energy
• Defense concerns
• Economic advancement
• Infectious diseases
Social Sciences at ACC
Social science is the scientific study of human society and social relationships. ACC offers a wide variety of social science programs and courses as major areas of study, including education, political science, pre-law, psychology, sociology, and more! Studying the social sciences helps to provide a well-rounded foundation for general study and transfer goals.
The focus of the social science programs and courses is an examination of social, political, and economic systems in terms of the dynamic and interrelated forces that shape the world in which we live and work.
A degree from ACC in one of the social sciences, or using experiences from a core group of social science courses, helps students develop strong analytical, reasoning, and problem-solving abilities. Students will also have many opportunities to strengthen their oral and written communication, skills which are critical in many different professions.
ACC students are encouraged to meet regularly with an advisor to ensure that their degree will suit their post-graduation plans. Whether you want to enter the workforce or continue your education at a four-year institution, planning ahead and working with an advisor is the best way to ensure future success.
Start at ACC and you can go anywhere!
An associate degree from Alpena Community College can be the start to a rewarding career or lay the foundation for completing a bachelor's degree. Working closely with an advisor in your chosen field of interest is particularly important to such success.
A Solid Foundation for the Future
The social sciences apply to a wide variety of general education and occupational goals. Students who major in the social sciences bring a diverse set of skills to a wide variety of job titles. Social science majors have a wide range of career paths available to them, including many roles that require creativity in addition to practical knowledge and technical training.
ACC Degrees in the Social Science Fields
Preparation
Before starting, your academic background, assessment scores or testing results are reviewed to determine the right courses for you to take. Review classes are also available to prepare you to meet the academic requirements of your program of study.
Career Options
Many careers in the social sciences require advanced education towards a bachelor's degree and/or beyond. Career options can include:
• Educator
• Researcher
• Administrator
• Consultant
• Counselor
• Sociologist
• Lawyer
Salary/Benefits
Your average salary depends on the size, type, status (private vs. public), and location of your employer, as well as your skill and experience level. According to the Bureau of Labor Statistics, the median annual wage for life, physical, and social science occupations in Michigan was $72,740 in May 2021.* Employment in these areas is projected to grow 7% from 2021-2031, about as fast as the average for all occupations. Social science wages vary depending on the field.
Overall, people seeking social science positions are likely to face competition for jobs. Candidates with a master's or Ph.D. in social science, skilled in quantitative research methods, and quality writing and communication abilities are likely to have the best job opportunities.
* Bureau of Labor Statistics, U.S. Department of Labor, Occupational Outlook Handbook on the Internet at http://www.bls.gov/ooh (visited April 13, 2023).