Program Description
Certificate Curriculum
AAS Curriculum
ACC offers a Certificate and an Associate in Applied Science degree program in Welding Fabrication that prepare you for entry-level work as a general-purpose welder, structural steel welder, or welding fabricator.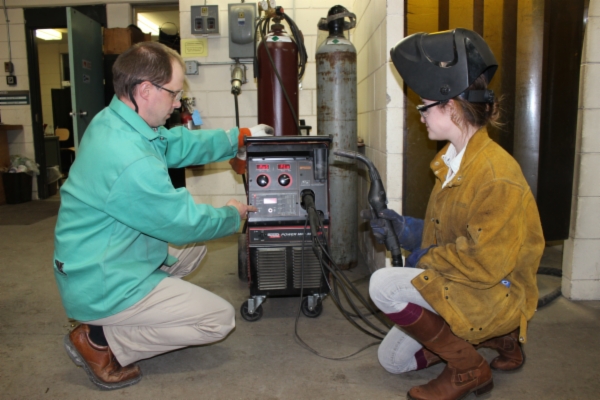 For the certificate program, you will complete 30 credit hours of practical theory and hands-on training using actual equipment and materials in classroom and laboratory settings. The AAS degree can be achieved by completing the certificate program, one additional math course, and a second year of more advanced courses.
Some students may already be working as a welder but wish to enroll in the certificate program to gain formal training and increase their employment opportunities in this field. If you are currently certified by the American Welding Society (AWS) as an Entry Level Welder (AWS-Level I), Advanced Welder (AWS-Level II), or Structural Welder (AWS D1.1-2015), you may be eligible to receive credit for applicable welding courses.

Certification
Students have the option of concurrently working toward completing their American Welding Society (AWS) SENSE program Level I & Level II welding certificates.
Preparation
To be successful in this field, it is helpful to enjoy detailed work and have flexibility of movement to endure working in sometimes awkward or physically demanding positions. As a welder, you will read blueprints, do proper set-up, fitting, weld, and inspect finished pieces. Excellent hand dexterity and hand-eye coordination are necessary to perform detailed work and maintain safety practices.
Before starting, your academic background, assessment scores, or testing results are reviewed by the welding program advisor and any recommendations can then be made before scheduling courses. Review courses are available to prepare you to meet the academic requirements of the ACC Welding technology program.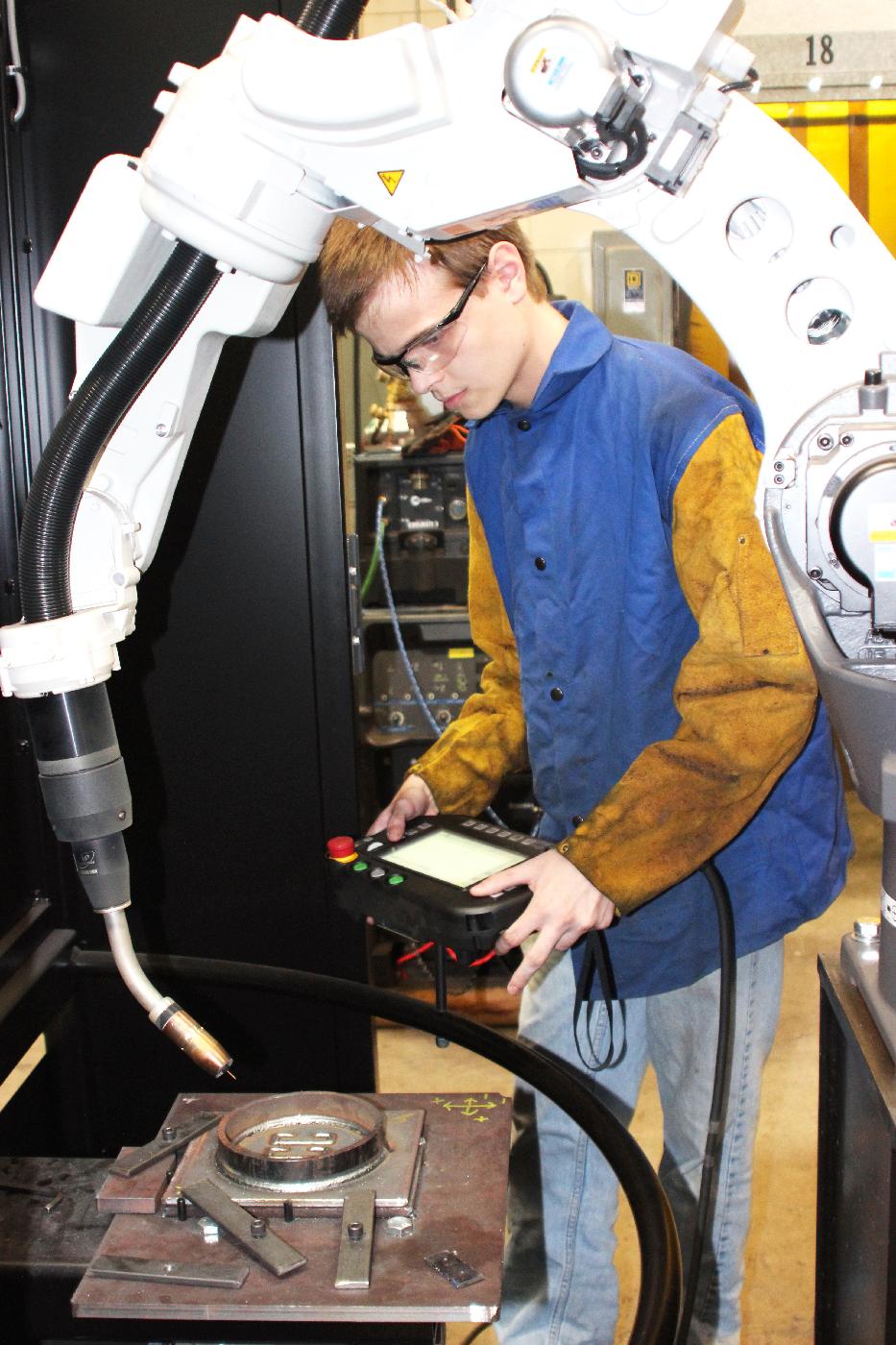 Program Facilities
You will receive practical, hands-on training in a state-of-the-art, fully equipped welding laboratory. Students will learn to use standard safety equipment properly and observe safety precautions involved in the welding industry. Students will practice on industry standard equipment using SMAW, GTAW, GMAW and FCAW welding power sources, including some with advanced AC waveform and synergic pulse control capabilities. Students are also trained in the programming, set up, and operation of both mechanized & automatic CNC plasma cutting equipment.
The welding lab also contains a full size, 6-axis, fully automated robotic production welding cell. The inspection lab contains destructive & non-destructive testing equipment including an ultrasonic phased array flaw detector, magnetic particle testing equipment, plus a large assortment of standard inspection instruments. The instructors in the welding program are dedicated, have years of teaching & work experience, and are AWS certified welders. Student's work will be inspected by an AWS certified welding inspector/educator (CWI, CWE), which verifies the student work to industry & code standards.
Career Options
Students who successfully complete this program will have learned a diverse skill set, giving them opportunities to enter the workforce as entry-level pipe & plate combination welders, fabricators, robot programmers, inspectors or pipefitters. This program also positions them for higher learning in welding engineering technology at Ferris State University, or becoming an AWS (CWI) certified welding inspector.
With one out of two products that comprise the US gross domestic product containing a weld, the welding profession is prevalent in all areas of our economy. The basic skills of welding are the same across industries, so welders can easily shift from one industry to another depending on where they are needed most. Welding
jobs are typically found in fabrication, manufacturing, shipbuilding, construction, aerospace, mining, and oil & gas industries.
Nationally, the overall employment of entry-level welders or welding fabricators is expected to grow slower than the average for all occupations through 2031. Despite slower-than-average employment growth, skilled welders with up-to-date training should have good job opportunities. Median hourly earnings of welders were $22.60 in 2023. However, your average hourly wage depends on the size, type, and location of your employer, as well as your skill and experience level.

Contact the Program AdvisorTim Ratz
Welding Instructor
989.358.7268
ratzt@alpenacc.edu