Preparing students for many roles.
Accredited by the Accreditation Commission for Education in Nursing, ACC offers nursing programs designed to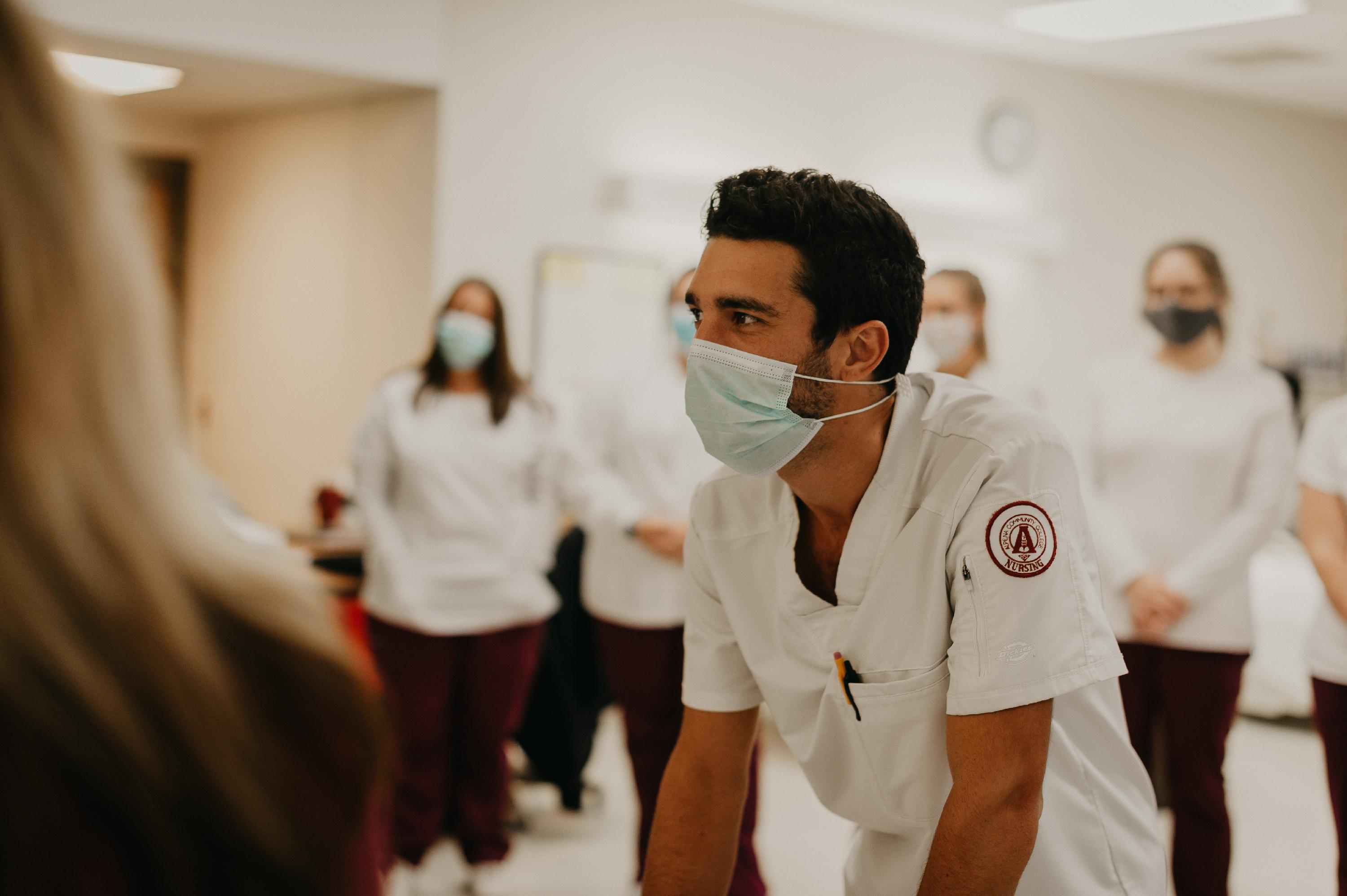 promote career mobility. Our programs are approved by the State of Michigan Board of Nursing:

At ACC we provide qualified students with alternative educational tracks according to their career goals. Students are able to achieve the level of nursing education that is best for them.
Discover the ACC Nursing Program
With a career in nursing, you won't just make a living - you'll make a difference! Housed in the Ruth C. Julian Hall of Health Sciences in Van Lare Hall, the ACC nursing program offers hands-on learning and state-of-the-art technology. Students can take the LPN and the RN program at both our Alpena and our Oscoda campuses. The ACC nursing program is the start you need toward a great career in health care. With no waitlist, your future can start sooner than you think!
Certificate Licensed Practical Nurse Program
As a licensed practical nurse (LPN) you work under the direction of physicians and registered nurses. You provide care such as taking vital signs, performing routine laboratory tests, feeding and bathing, recording observations, assisting physicians during treatments and examinations, administering medications, and assisting in convalescence and rehabilitation. You'll find the greatest job prospects for LPNs to be in hospitals, nursing homes, or doctors' offices.
Associate Degree Registered Nursing Program
As a registered nurse (RN), you provide and coordinate nursing care. Based on your assessments, you prioritize needs and delegate aspects of nursing care to LPNs and assistant personnel. You'll find the greatest number of job opportunities for RNs in hospitals, extended care facilities, and home care/community health settings.
Earn Your BSN in Alpena
ACC has cooperative partnerships with a number of schools that allows students to go on to earn their Bachelor of Science in Nursing. ACC has an agreement with Saginaw Valley State University that offers scholarship opportunities and the chance to earn your BSN right here in Alpena! Find out more about these opportunities by visiting the BSN Information page.
---
Students are able to complete their nursing programs at both our Alpena and Oscoda campuses.
Prior to starting the LPN certificate program or the RN degree program, students are required to successfully complete specific general education prerequisite courses:
BIO-110 + Lab
ENG-111
HEA-133
SPE-121 or SPE-123
General Education Course, 4 credits, for RN program only
Nursing students are expected to maintain at least a 2.0 grade point average to stay in the program and must have a minimum 2.5 grade point average to be accepted into the nursing programs.
Before starting, your academic background and assessment scores or testing results are reviewed to determine the right courses to take. Review classes are also available to prepare you to meet the academic requirements of the ACC Nursing Programs. Students with college coursework at other institutions can have official transcripts evaluated for possible transfer credit.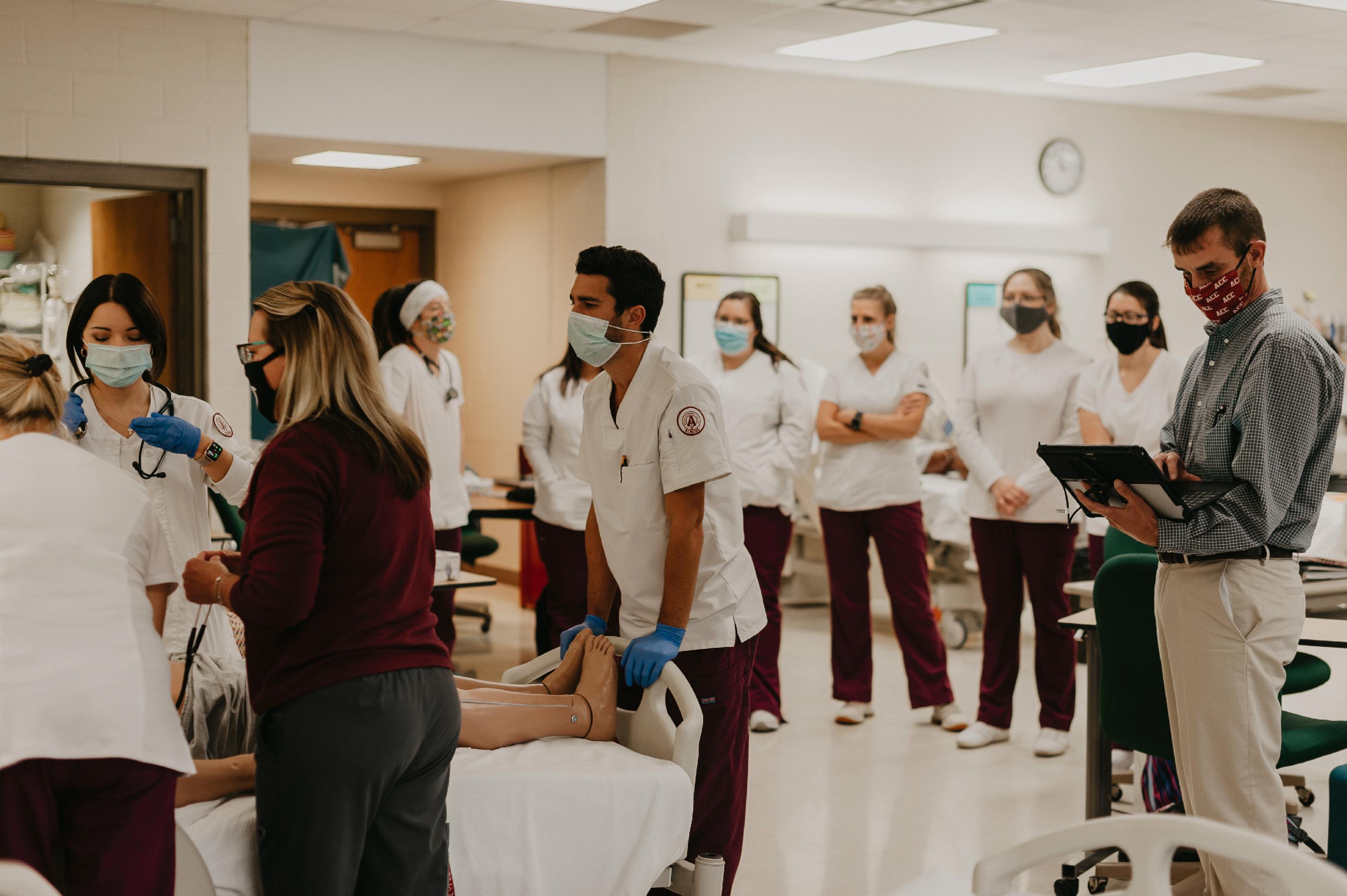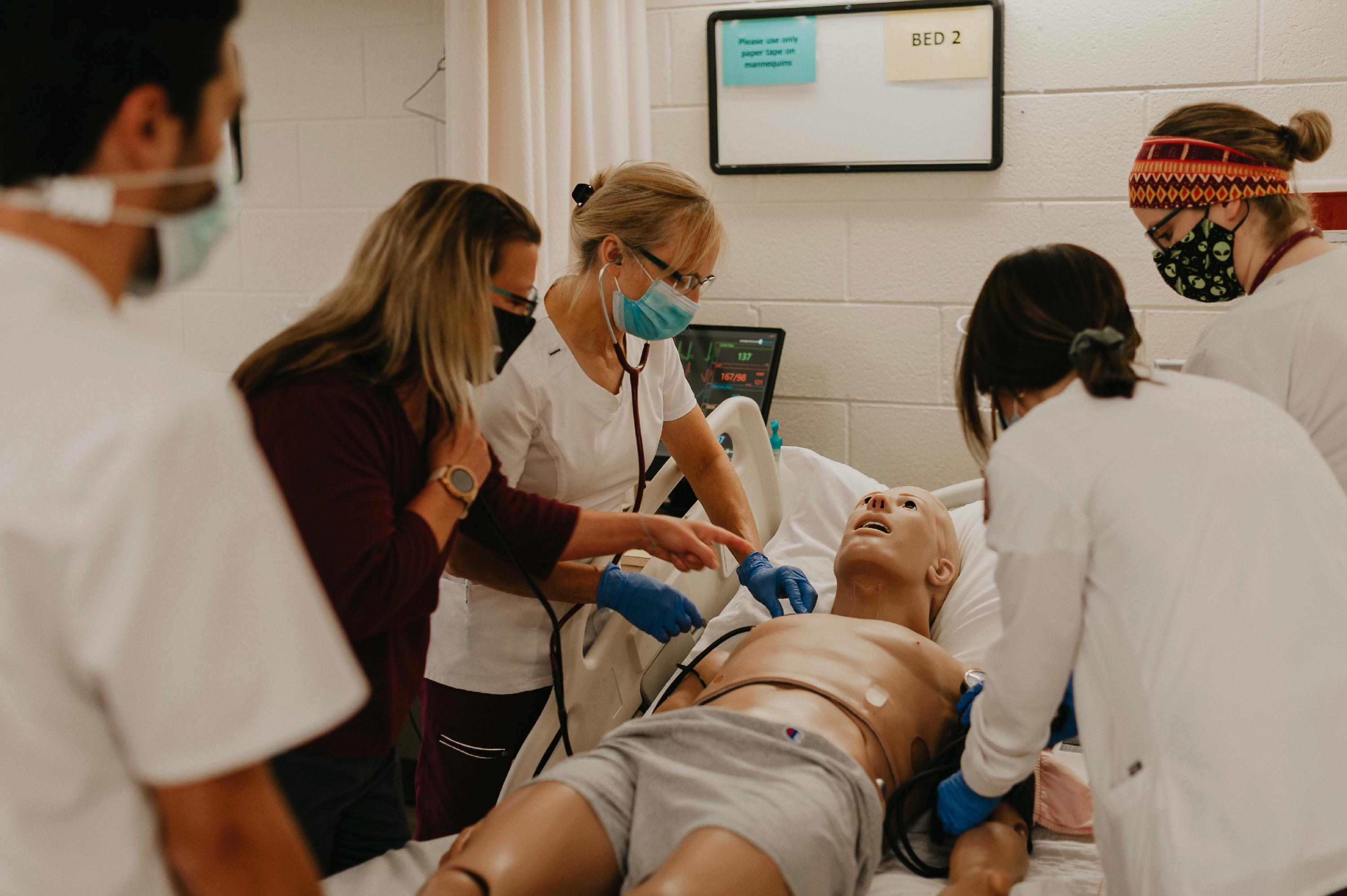 The latest technology to prepare you for the future.
Technology is changing rapidly, and at ACC, we strive to provide you with the best tools and equipment possible to ensure your success. Whether it's our state-of-the-art Anatomage table, birthing manikins, or patient simulators, we've got you covered.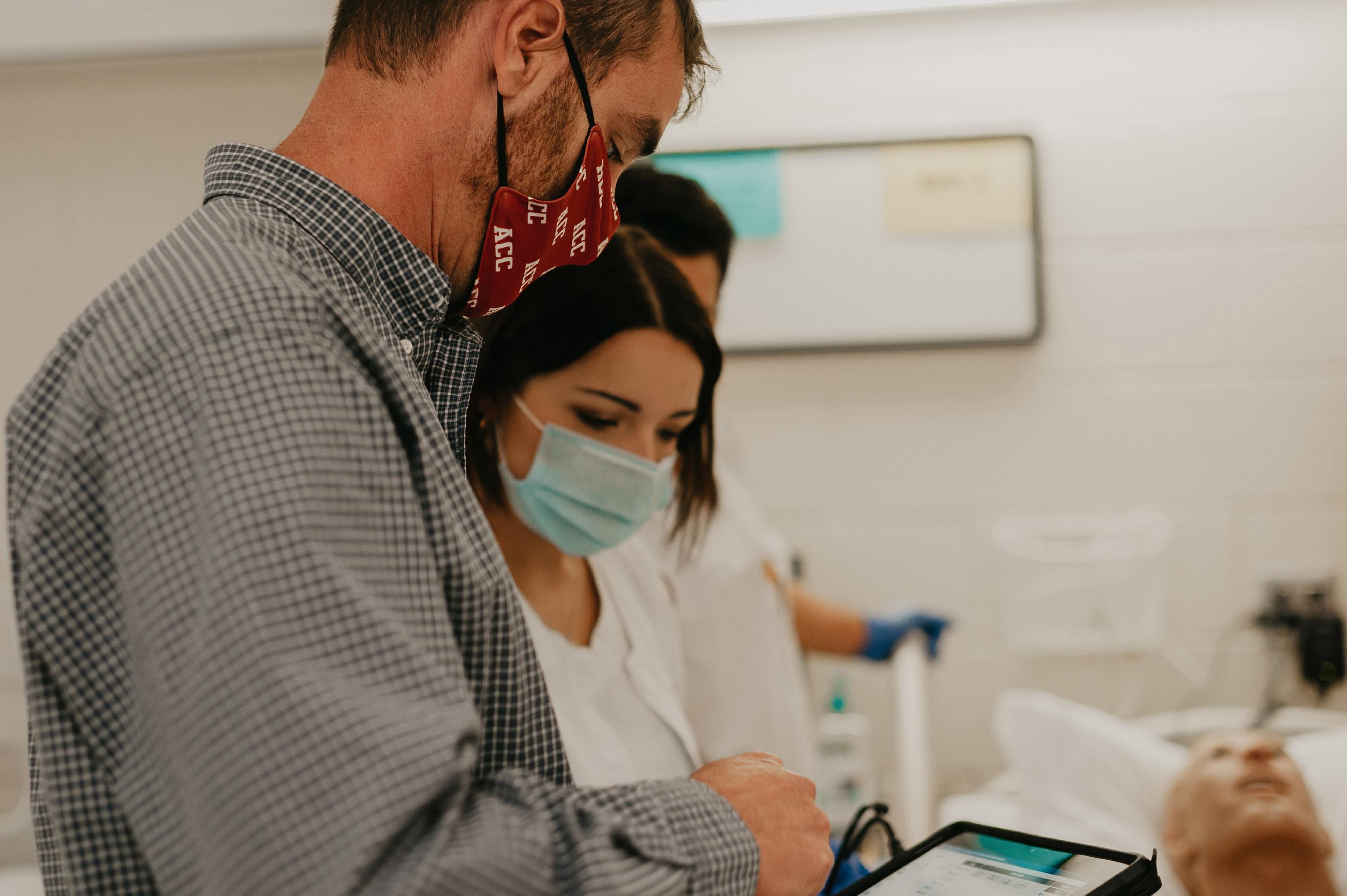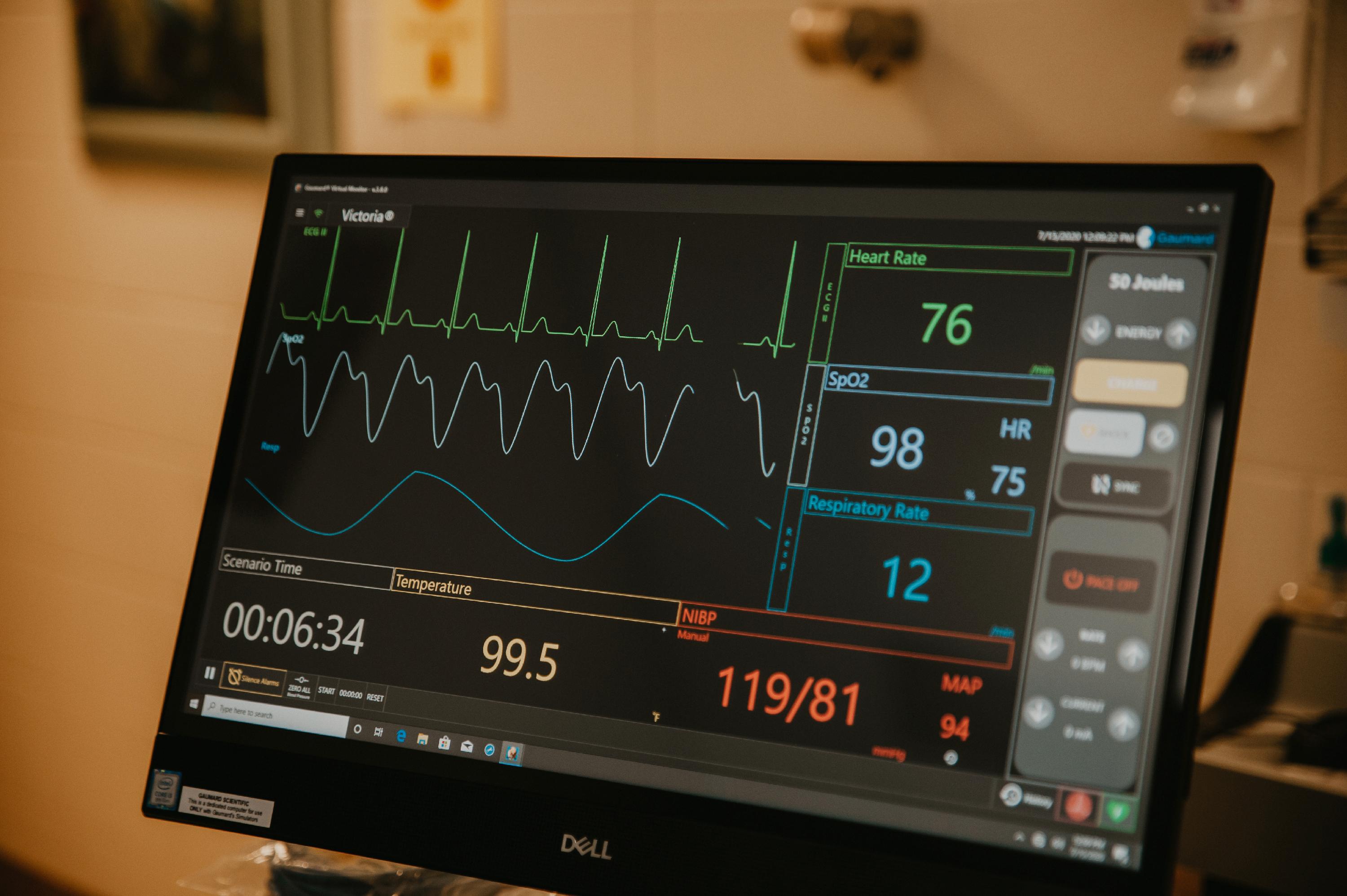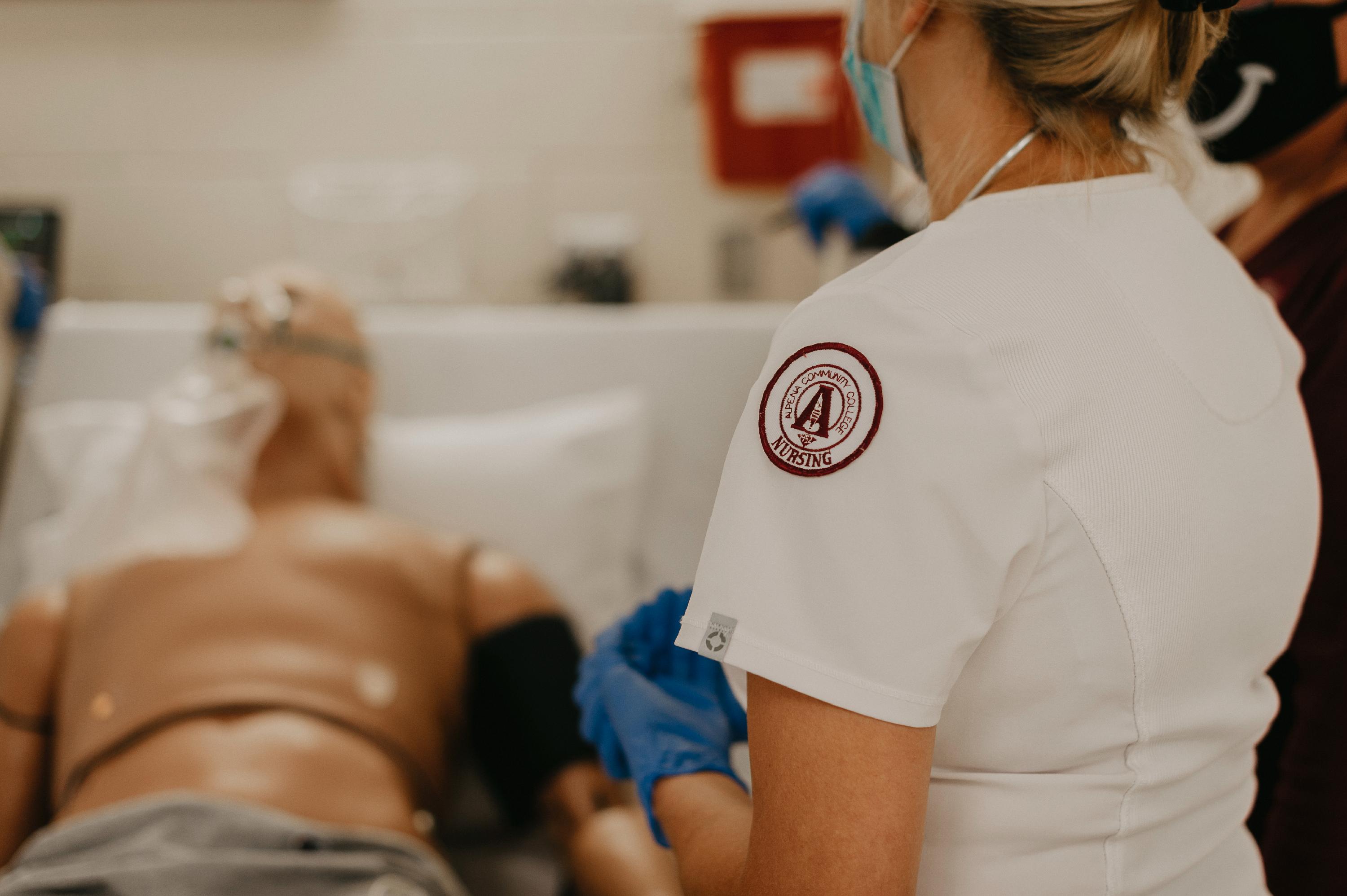 ---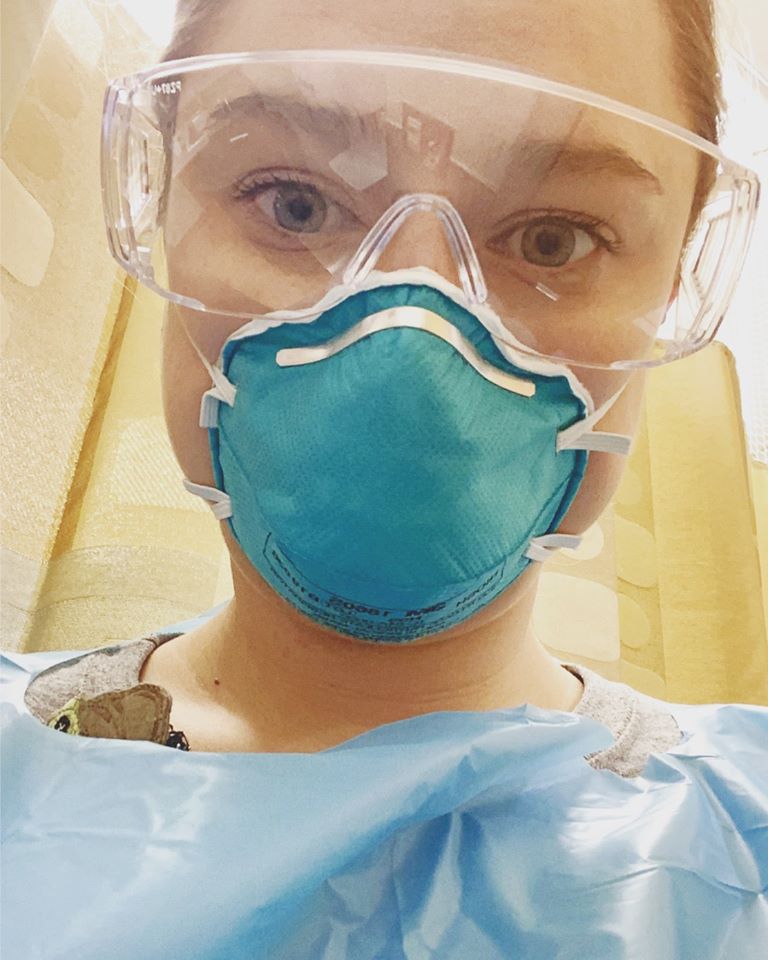 Meet Katie Flemington, an ACC nursing student graduate who worked on the frontlines of the COVID-19 pandemic.
Katie Flemington always knew she was going places, but even she never imagined her career in nursing would take her to the frontlines of a pandemic - and certainly not in America. Read more about Katie's experience on the COVID-19 frontline.
---
---
ACEN Accreditation
The Alpena Community College - Alpena Campus Licensed Practical Nurse and Registered Nurse programs located at 665 Johnson Street, Alpena, MI 49707 and the Alpena Community College - Oscoda Campus Licensed Practical Nurse and Registered Nurse programs located at 5800 Skeel Avenue, Oscoda, MI 48750 are accredited by the Accreditation Commission for Education in Nursing (ACEN), 3390 Peachtree Road NE, Suite 1400 Atlanta, GA 30326, 404.975.5000. The most recent accreditation decision made by the ACEN Board of Commissioners for the Licensed Practical Nurse and Registered Nurse programs at the Alpena and Oscoda campuses is Continuing Accreditation for Good Cause. For more information about this accreditation, visit www.acenursing.org.
ACEN | 3390 Peachtree Road NE | Suite 1400 | Atlanta, GA 30326 | 404.975.5000
---
Licensure
Whether you graduate with a certificate or an associate degree, you will be required to pass a licensure exam for your respective field of study.
Program Facilities
Students learn in a simulated hospital area with equipment used in healthcare facilities. Computer simulation programs enhance your critical thinking skills.
Career Options
With additional education and experience, career opportunities in management and education roles become possible.
Overall, job opportunities for LPNs and RNs are expected to be excellent. Employment of licensed practical nurses and registered nurses is expected to grow 6% from 2022 to 2032, faster than the average for all occupations. The average salary ranges depend on the employer and your skill level. Median annual earnings for LPNs were $54,620 in 2022 and $81,220 for RNs.*
*Bureau of Labor Statistics, U.S. Department of Labor, Occupational Outlook Handbook, Registered Nurses, on the Internet at https://www.bls.gov/ooh/healthcare/registered-nurses.htm (visited October 24, 2023)

Contact the Nursing Programnursing@alpenacc.edu
989.358.7217